Health Equity Report from Health Quality Ontario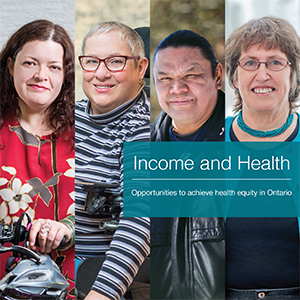 Income and Health shows how income is associated with health risks, health care and health outcomes among people in Ontario. With indicators covering everything from the smoking rate to prescription medication insurance to life expectancy, the report looks at variation between the poorest people in Ontario and the richest, across five income levels.
Throughout the report, people from across the province share their personal stories on how their income relates to their health and the health care they receive.
As Health Quality Ontario's first report completely devoted to health equity, we hope to shed light on health inequities and help break down the barriers to better quality health care and improved outcomes for everyone living in Ontario.
Click here to download the full PDF
This entry was posted on Monday, April 25th, 2016 at 1:01 pm and is filed under Longwoods Online.